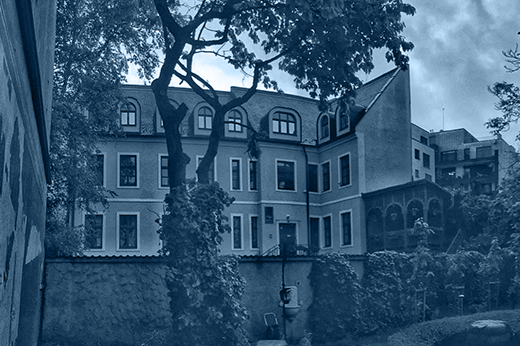 The BISLA curriculum offers a broad range of courses in social sciences and humanities, which prepare students for a broad range of opportunities in pursuing further studies worldwide as well as in their professional careers. BISLA offers a personal approach, interdisciplinarity, and focus on skills of academic writing, independent research, and critical thinking.
How to apply for three years study program
The online application allows you to submit your complete application securely and quickly. You do not need to create an account, just fill in all the information and submit your application form. You will not need to upload your supporting documents at this time.
For information about tuition fees and scholarships: Click Here
1. International students outside of EU
Are you a student from a foreign university (outside of the erasmus+ exchange program) and would like to visit BISLA for a semester? Fear not; fill out this application and send it to: [email protected]
2. Erasmus+ students (EU)
If your university is an exchange partner with BISLA, you can apply for a study abroad period at your own school's international office. If your school is not among the listed partner institutions, we encourage you to contact our International Studies Coordinator Lucia Sulíková on the following email address: [email protected]
Once you have been selected by your home institution, fill out and submit the Exchange Application Form.
Please do not forget to send us the following:
a photo of yourself
a scan or copy of your transcripts
a scan or copy of your advisor's approval (if applicable)
Follow us for daily updates!