JUDr. Sylvia Tiryaki, PhD.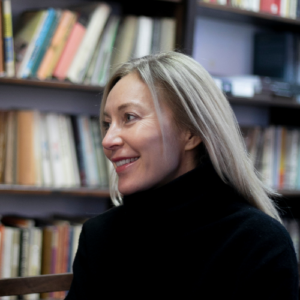 Sylvia Tiryaki is a political scientist with an expertise in international public law and international conflicts. Currently, Dr. Tiryaki lectures on topics of international public law, international conflicts, human rights at Bratislava International School of Liberal Arts/BISLA and she works as an Associate Fellow for Middle East at GLOBSEC. In addition to a Ph.D. degree in political theory, she holds a doctor degree from the Faculty of Law of the Comenius University in Bratislava. She worked as a practicing lawyer until 2002. 
She became a full faculty member at the International Relations Department of the Istanbul Kultur University in 2003, where she worked as a department's Vice-Chair and lectured on international law, constitutional law, human rights, history of political thought and conflict resolution till 2018.
Between 2003 and 2008, Dr. Tiryaki was a senior research fellow and the coordinator of Cyprus projects at the Turkish Economic and Social Studies Foundation (TESEV), Foreign Policy Program in Istanbul.
In 2008 she co-founded the Global Political Trends Center (GPoT Center), a policy-oriented research institution with an experience in the second track diplomacy, established under the auspices of Istanbul Kultur University. As a deputy director, she co-ran the Istanbul based think tank till 2019.
Her main fields of expertise, which she has extensively written and closely worked on, include the Middle East, Turkey, Cyprus and Caucasus (mainly Armenia and Azerbaijan). She also worked as an adviser to the World Handicapped Foundation and as a board member of the Human Security
Collective Consortium.