James Griffith, PhD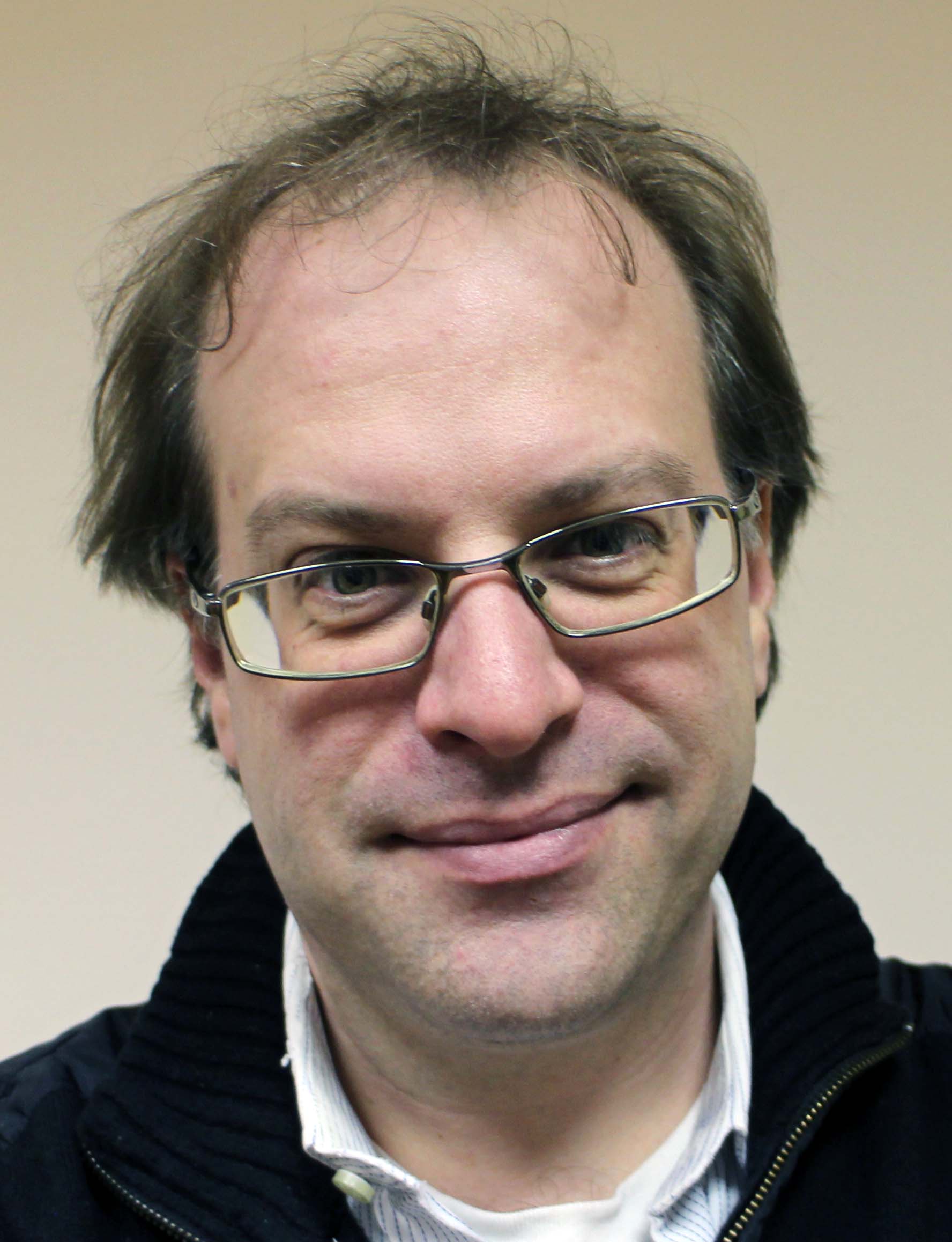 Assistant Professor of Political Thought and Philosophy
James Griffith received his PhD in philosophy from DePaul University in Chicago, IL, and his MA in philosophy from the New School for Social Research in New York, NY. His areas of specialization are early modern philosophy and Continental philosophy and his areas of competence are political philosophy, ancient Greek philosophy, and critical thinking. Prior to BISLA, he was a Teaching Fellow at DePaul University and has also taught at the Catholic Theological Union in Chicago, IL, and at LaGuardia Community College in Long Island City, NY.
Contact Details
Email: griffith@bisla.sk
Tel: +421 2 59 234 470
Office: Room 37, Blue building
Research interests
My research concerns the role of the imagination in early modern philosophy, as seen through the lens of twentieth- and twenty-first-century Continental philosophy. Currently, I am developing this research by focusing on Descartes and Hobbes.
Courses
Current: History of Political Thought 1: Antiquity
History of Political Thought 3: Contemporary
Critical Thinking
Past: Introduction to the History of Political Thought
History of Political Thought 2: Modernity
Environmental Philosophy: Philosophical Considerations of the Anthropocene
Foucault
Theories of Democracy
Publications
"The Three Modes of Dominion and the Mother in De Cive and Leviathan," in Hobbes : droit de domination et droit de résistance (forthcoming)
"A Cartesian Rereading of Badiou's Political Subjectivity," Philosophy Today (forthcoming)
Fable, Method, and Imagination in Descartes (forthcoming)
"Descartes," in The Nancy Dictionary (2015)
"Categories of 'Criminal' and 'Enemy' in the System of Global Terrorism," New Serbian Political Thought (2007)
"The Tensions between 'Criminal' and 'Enemy' as Categories for Globalized Terrorism," International Journal of Applied Philosophy (2006)
Translations
Yves Charles Zarka, Hobbes and Modern Political Thought (2016)
Yves Charles Zarka, "Politics and Fiction," Philosophy Today (2013)
Presentations
"The Three Modes of Dominion and the Mother in De Cive and Leviathan," Colloque : « Hobbes : droit de domination et droit de résistance », Université Paris – Sorbonne, October 28-29, 2016
"Art and the Chief Use of Wisdom in Descartes," PHILHIST '16 / III. An International Multitrack Conference on History of Philosophy, Istanbul, Turkey, April 22-23, 2016
"A Cartesian Rereading of Badiou's Political Subjectivity," Society for Phenomenological and Existential Philosophy 54th Annual Conference, Emory University, October 8-10, 2015
"Fabulous Traditions and Making Sense in Leviathan," Scientiae: Disciplines of Knowing in the Early-Modern World, Warwick University, April 19, 2013
"Teaching Early Modern Philosophy as an Introduction to Philosophy," The American Philosophical Association, 2013 Central Division Meeting, February 20-23, 2013, New Orleans, LA
"Schisthod: Method and Doubt in Descartes," Libellus Scientiae: Disciplines of Knowing in the Early-Modern World, Simon Fraser University, April 26, 2012
"The History of Economic Thought as Business Ethics Pedagogy," 17th Annual International Vincentian Business Ethics Conference, DePaul University, October 14-16, 2010
"Lux Est Fabula: Light, Fable, Rules, and the Imagination in Descartes' The World," Society for Phenomenological and Existential Philosophy 48th Annual Conference, George Mason University, October 29-31, 2009
"Notes on the Imaginary Dialogue of Session 5," Derrida Seminar Project, l'Institut Mémoires de l'édition contemporaine, Caen, France, July 6-10, 2009
"Nietzsche's Perfect Day: On the Exergue to Ecce Homo," Nietzsche's Ecce Homo: A Centenary Conference at the Institute of Germanic & Romance Studies, University of London, November 27-28, 2008
"The Gadfly Position: On the Return of the Poets in Plato," Radical Philosophy Association Eighth Biennial Conference, San Francisco State University, November 6-9, 2008
"Obedient Judgment: The Relations between Sovereignty, Rationality, and Nature in Plato's Laws," 26th Annual Meeting of the Society for Ancient Greek Philosophy, Fordham University, October 24-26, 2008
"Fidelity vs. Yearning: Badiou and Heidegger on Hölderlin," Third Annual Conference for the Society for European Philosophy and the Forum for European Philosophy, University of Sussex, September 8-10, 2007
"The Philosophical Considerations of Globalized Terrorism," 23rd Annual Meeting of the North American Society for Social Philosophy, University of Victoria, August 3-5, 2006
Awards and Fellowships
Slovak Research and Development Agency (APVV) FIANS Project on Philosophical Anthropology (2016-present)
Michael Mezey Excellence in Teaching Award (2014)
Doctoral-Undergraduate Opportunities for Scholarship Fellowship (2011-2012)
Doctoral-Undergraduate Opportunities for Scholarship Fellowship (2010-2011)
John T. Richardson Fellowship (2008)